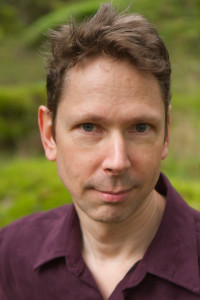 Studio G is owned and operated by Greg Glover in Victoria, BC, Canada.
"I have over two decades of experience in print and PDF design and layout, 3D illustration, photography and photo retouching. With more than 15 years working in international teams producing ads, videos, newsletters, press kits, and other creative materials and artwork, I am familiar with the requirements of unforgiving, deadline-driven environments.
Having lived in Japan for 11 years (1987–1998) I speak fluent Japanese, and can read and do page layout in Japanese. I am past Vice President (2002–2004) and past Executive member and Juror (2007–2011) of the Island Illustrators Society."
Skills
Proficient in InDesign, Illustrator, Photoshop, Acrobat, Strata Design 3D, and other Mac-based specialist software
Digital photo retouching, manipulation and compositing
Deeply familiar with internet-based collaboration, and preparation and delivery of artwork in a variety of file formats
Excellent writing skills
Experience
Lead designer for interactive PDF newsletter published monthly in English by Honda Motor for its employees worldwide, 2003–2012 (110 issues)
Segue and title animations for corporate videos
Conversion of Japanese press kits and annual reports to English
Technical illustrations
Magazine ads
Books, posters, brochures, manuals
3D product illustrations, concept illustrations, software icons
Contact
Located in Victoria, BC, Canada
If you don't hear back from me via email, please give me a call.
Tel: 1-250-704-0011
(This is a landline—please, no texts)


Testimonials 
Greg has a great touch for visual design and is both highly creative and absolutely reliable. He has long been an anchor of our team at SAI, a guy we turn to when we want to develop an attractive opportunity or deal with a tough challenge. His fluent Japanese is a big asset for us, as is his experience in overcoming distance to work closely with us. If Greg hasn't done design work for you yet, you don't know what you're missing.
— Duncan Macintyre, CEO, SAI Inc.
Greg originally came to Life and Death Matters to do our book design and layout. Since then Greg has been our go-to for anything and everything design related. He is gifted, quick, responsive, and an integral part of the team.
— Kath Murray, Owner, Life and Death Matters
It was a pleasure working on this project with you. The final product is amazing—we and the client are thrilled, and I was particularly impressed by how well you took direction and worked so hard to perfect the renderings. The other designers there are itching to find projects to involve you on.
— Matthew Clark, Associate Creative Director, karacters design group
Greg is an outstanding artist who, as an extremely fortunate coincidence, also happens to be highly skilled at graphic design. He's also a load of fun to work with, and full of creative solutions. This is especially useful when dealing with those "difficult" clients (not mentioning any names, of course). To top it all off, he's a pro who gets the job done on time—a welcome, but somewhat rare quality in a person with such refined artistic sensibilities!
— Roderick Neufeld, Ghostwriter • Wordologist
Clients 
Via SAI Inc.:
Honda Motor Co., Ltd.
Tokyo Broadcasting System
Mitsubishi Heavy Industries
Sony
Asian Productivity Organization
BBS Japan
KDDI
Tricor
Via Transpac Education Services:
Oxford University Press
Pearson Education
United Publishers Services
MHM Limited
Quester Tangent
Holy Cow Communication Design
Strata Inc.
Life and Death Matters
Xypex Chemical Corporation
karacters design group
Oolichan Books
CardioComm Solutions
AOL Japan
FriesenPress
Wyatt & Son
She Said Gallery